Обзор категорий
Подписаться

Получайте обновления по электронной почте о новых продуктах
Последние новости

CMSServerV6 服务器Введение продукта 产品 介绍 1.1. Функции продукта 功能 介绍 CMSServer Центральный сер...

>This SD Card Digital Recorder (car dvr, cctv dvr, mobile dvr, MDVR) is designed for car video monitoring and remote controlling. It has a high cost-p...

Shenzhen Richmor Technology Co., Ltd. will hold the London Security Exhibition (IFSEC) at the EXCEL International Convention and Exhibition Center in...

Huawei HiSilicon's latest technology, the world's first on-board video recorder built with DVR chip integrated with AI, and the real single-chip on-bo...

Richmor RCM-PWM7F is a 7-inch 4-way high-definition vehicle-mounted integrated monitor kit. The product adopts super WIFI transceiver scheme, portable...

From Korea Pick-up fleet The Highest science and technology The crystallization of RICHMOR engineers' thoughts For RCM-MDRSP5I #MDVR #scienceandtechno...

Shared by Mexico customer who is new in MDVR. Richmor MDVR system is more friendly in configuration and more intelligent for fleet management. Two we...

Integrated ADAS (front safety auto-alarm) + DSM (Driver Status Monitor) + Driver facial recognition+BSD(Blind spot detection) Integrated high-capacity...
Свяжитесь с нами

Contact Information: Richmor Marketing Office/Factory Add: No.5 Floor, D Building, Bantian International Centre,

No.5 Huancheng South Road,Bantian, Longgang District, Shenzhen, China.

Tel:0086-755-81713882  Email:info@rcmcctv.com  Fax:0086-755-82556660-6014 Связаться сейчас
new arrival products 8204 8208 4G AI MDVR ADAS DSM BSD function optional H.264/H.265 720P/1080P video recorder
Stable high-quality processor solution, H.264/H.265 compression, support mixed video input.
◆ Real time AHD or IPC video recording, 1080p / 720p / D1 / HD1 / CIF optional, adjustable frame rate and image quality.
◆ 4CH/8CH AHD, max full 1080P. Or 4CH AHD + 4CH IPC.
◆ 2CH video output. Support 1CH BNC, optional 1CH VGA.
◆ 6CH IO alarm input (door opening and closing, lighting, steering, braking, reversing can be configured ), 2CH IO alarm output.
◆ Support RS232 + RS485 for sensors, supports RJ45 for local internet for IPC camera connection, support USB port for parameter input and output, upgrade.
Industrial design:
◆ Professional MDVR power design, 8-36v DC voltage input; Support Power mode/ACC mode/Sleep mode/Timing mode. Support delay off time, max 24 hours. Protection for overload / undervoltage / short circuit, which is suitable for various vehicles.
◆ Provide DC12V and DC5V power output, which can provide constant voltage power for cameras, small screens, sensors and so on.
◆ Support ACC delay off function, device can work after ignition is off (Max 24 hours). Support sleep mode, built-in 3.7v/600mAh (Max1200mAh) backup battery, support GPS upload after vehicle outage.
◆ Protection of car accident outage: Super capacity built-in, which can make the machine work normally for 5-8s when power supply is totally off,so as to ensure the integrity of video and facilitate accident investigation.
◆ SD card + Hard disk recording (max 2TB + 1*128GB), Physical and digital level hard disk protection technology can avoid damage by vibration and dust.
◆ The unique pre-allocated MDVR system can solve file fragments caused by repeated erasure, ensure the stability and integrity of data.
AI Function
ADAS+DSM+BSD AI Function
ADAS (forward safety active alarm) + DMS (dangerous driving behavior analysis + driver face recognition authentication) + BSD (blind spot warning algorithm) can be integrated

Application samples This model can be applied in multiple kinds of vehicles. Contact salesperson to for the best solution for your case.
Industrial rubber bracket
to prevent the collision of hard disk in the process of driving, to protect the data security of hard disk. Exclusive damping technology to build military grade quality.

RMVS is a system of centralized management and monitoring of all kinds of vehicles based on wirelessnetwork. Perform Real-time Monitoring, GPS tracking, Video storage, Vehicle scheduling, Intercom and Alarm, etc. Contact salesperson to know more function of RMVS

Тег:
Автомобильный цифровой видеорегистратор
,
2-х канальный цифровой видеорегистратор
,
4-канальный цифровой видеорегистратор
,
Поддержка обнаружения движения
,
HDD Moblile DVR
,
3G GPS WIFI Digital Video Recorder
,
Mobile DVR Solutions
,
Mobile DVR for Bus
,
Mobile DVR for Cars
,
Vehicle DVR System
,
3g wifi mobile dvr
,
HDD Mobile DVR
,
4ch sd card mobile dvr
,
4 Channels SD card Mobile DVR
,
4 camera sd card mobile dvr
,
4 camera mobile dvr system
,
Двойной карточки SD Мобильный DVR
,
In-Car DVR and Vehicle DVRs
,
China mobile dvr
,
Bus/Truck/Car Camera
,
Night Vision Camera
,
Мобильный DVR с GPS функций
Рикмор в области развития технологии, Лтд.
Тел:+86-18126263832
Контактное лицо:Авен
PDF Show:PDF.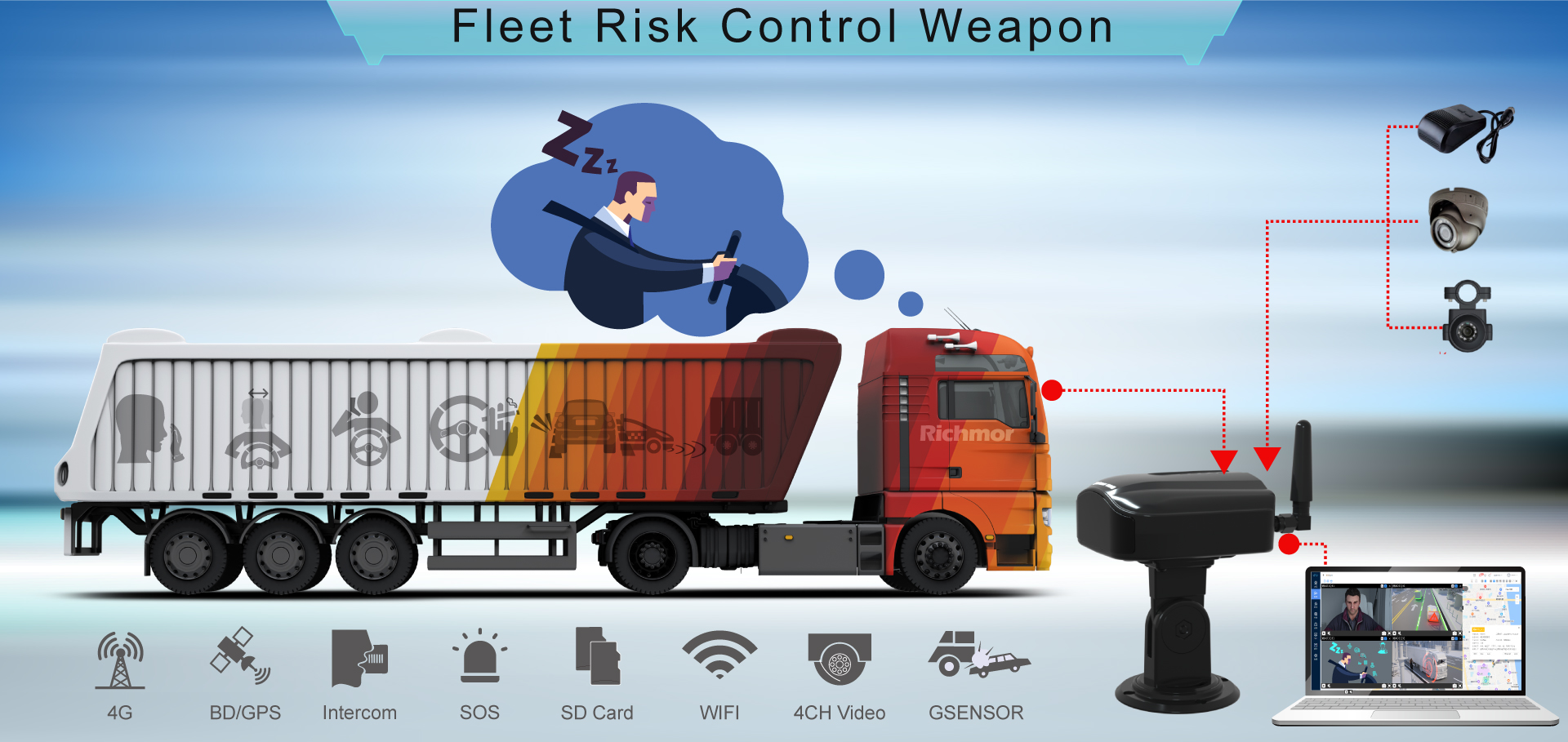 Другие продукты