카테고리 찾아보기
구독

새 제품에 대한 이메일 업데이트 받기
최근 뉴스

CMSServerV6 服务器제품 소개 产品 介绍 1.1. 제품 기능 功能 介绍 CMSServer 중앙 관리 서버는 중앙 집중식 관리 및 모바일 자산의 모든 종류의 모니터링을위...

>This SD Card Digital Recorder (car dvr, cctv dvr, mobile dvr, MDVR) is designed for car video monitoring and remote controlling. It has a high cost-p...

Shenzhen Richmor Technology Co., Ltd. will hold the London Security Exhibition (IFSEC) at the EXCEL International Convention and Exhibition Center in...

Huawei HiSilicon's latest technology, the world's first on-board video recorder built with DVR chip integrated with AI, and the real single-chip on-bo...

Richmor RCM-PWM7F is a 7-inch 4-way high-definition vehicle-mounted integrated monitor kit. The product adopts super WIFI transceiver scheme, portable...

From Korea Pick-up fleet The Highest science and technology The crystallization of RICHMOR engineers' thoughts For RCM-MDRSP5I #MDVR #scienceandtechno...

Shared by Mexico customer who is new in MDVR. Richmor MDVR system is more friendly in configuration and more intelligent for fleet management. Two we...

Integrated ADAS (front safety auto-alarm) + DSM (Driver Status Monitor) + Driver facial recognition+BSD(Blind spot detection) Integrated high-capacity...
문의하기

Contact Information: Richmor Marketing Office/Factory Add: No.5 Floor, D Building, Bantian International Centre,

No.5 Huancheng South Road,Bantian, Longgang District, Shenzhen, China.

Tel:0086-755-81713882  Email:info@rcmcctv.com  Fax:0086-755-82556660-6014 지금 연락하십시오
8 channel mobile dvr 4G Wifi GPS Mobile Car DVR Recorder
Model:CF
Year:1971-1991, 1989-1991
Car Fitment:MACK
Voltages:8-36V
Warranty:12months
Power Consumption(W):30W
Video input:8CH 1080P
Storage:1TB HDD+2 SD
Video Compression Format:H.265/H.264
Application:Heavy Duty Vehicle Trailer Truck
Reflection time:2 Seconds
Technology:AI processing
Main function:MDVR + ADAS + DSM+BSD
Product type:ADAS Forward Collision Warning System
Product name:AI MDVR RCM-SP51
System Selling Points:
1) MDVR + AI All-In-One. Monitoring and Enhance Driving Safety at the same time.
2) Strongly Support ADAS+DSM+BSD. Further support HOD, 360 degree view, etc.
3) 8 channel full HD (1080P) video recording, H.265.
4) World first AI MDVR, 1.2T computing NPU ensures high accuracy and stable performance.
Send us inquiry to get complete product presentation and competitive price!
Applications
Widely applied in bus, coach, truck, logistics field.
What does this system combine?

MDVR + ADAS cam + DSM cam + BSD cam + inner&outer Speaker

AI-Chipset MDVR
8CH Full HD + H.265 + GPS + 3G/4G + WIFI (optional)
Algorithm is written inside the MDVR chipsets.
ADAS(Advanced Driving Assistance System)
Collision Warning/Passenger Detection/Lane Departure Warning Enhance driving safety, Avoid accidents!!

DSM(Driver Status Monitoring) Behavior Detection: Fatigue/Disctraction/Smoking/Calling supported Language: English/Russian/Spanish/Portuguese/customized
BSD (Blind Area Detection)
3-level pre-warnings Distinguish Moving Objectives Intelligently

Installation Diagram BSD camera supports installing on the left/right back/front side to adapt to different vehicles. Supports dual BSD detection. Quick installation and easy parameter setup.
AI Platform GPS/Video/Event report PC client/Andoid APP/IOS APP/Professional player
More AI function The strong AI chipset enables this system futher supports below functions and more.
꼬리표:
자동차 디지털 비디오 레코더
,
SD 모바일 DVR
,
지원 동의 탐지
,
HDD Moblile DVR
,
Mobile DVR Solutions
,
Mobile DVR System for cars
,
Mobile DVR System manufacturers
,
HDD Mobile DVR
,
mobile camera dvr system
,
듀얼 SD 카드 모바일 DVR
,
Vehicle Rear View Camera
,
Car Rear View Mini Camera
,
Wide View Angle Camera
,
with Distance Reference Line
,
3G 모바일 DVR
,
GPS 기능을 가진 모바일 DVR
(주) 리 mor 기술 개발
텔레비전:+86-18126263832
담당자에게 문의하십시오:웨 엔
PDF 쇼:PDF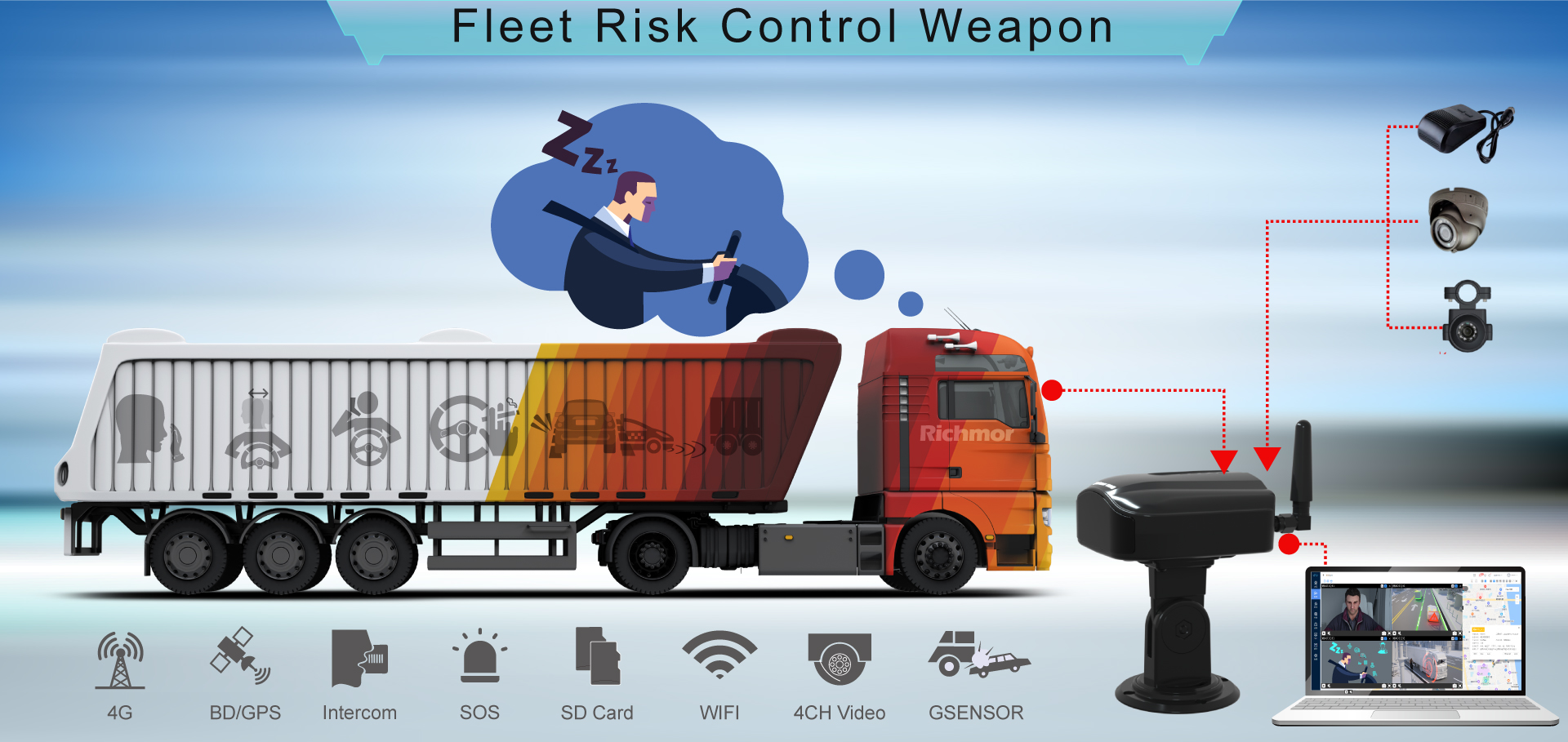 다른 제품들