카테고리 찾아보기
구독

새 제품에 대한 이메일 업데이트 받기
최근 뉴스

CMSServerV6 服务器제품 소개 产品 介绍 1.1. 제품 기능 功能 介绍 CMSServer 중앙 관리 서버는 중앙 집중식 관리 및 모바일 자산의 모든 종류의 모니터링을위...

>This SD Card Digital Recorder (car dvr, cctv dvr, mobile dvr, MDVR) is designed for car video monitoring and remote controlling. It has a high cost-p...

Shenzhen Richmor Technology Co., Ltd. will hold the London Security Exhibition (IFSEC) at the EXCEL International Convention and Exhibition Center in...

Huawei HiSilicon's latest technology, the world's first on-board video recorder built with DVR chip integrated with AI, and the real single-chip on-bo...

Richmor RCM-PWM7F is a 7-inch 4-way high-definition vehicle-mounted integrated monitor kit. The product adopts super WIFI transceiver scheme, portable...

From Korea Pick-up fleet The Highest science and technology The crystallization of RICHMOR engineers' thoughts For RCM-MDRSP5I #MDVR #scienceandtechno...

Shared by Mexico customer who is new in MDVR. Richmor MDVR system is more friendly in configuration and more intelligent for fleet management. Two we...

Integrated ADAS (front safety auto-alarm) + DSM (Driver Status Monitor) + Driver facial recognition+BSD(Blind spot detection) Integrated high-capacity...
문의하기

Contact Information: Richmor Marketing Office/Factory Add: No.5 Floor, D Building, Bantian International Centre,

No.5 Huancheng South Road,Bantian, Longgang District, Shenzhen, China.

Tel:0086-755-81713882  Email:info@rcmcctv.com  Fax:0086-755-82556660-6014 지금 연락하십시오
MIni 4CH 4g dashcam GPS DSM Camera system for Car surveillance camera GPS tracking system support WiFi mobile mdvr
Place of Origin:GUA
Brand Name:Richmor
Model Number:RCM-DI3/C
Compression:H.264
Video Input:4CH 720P
Speaker/Microphone:Yes
GPS/BD/G-sensor:Yes
Alarm Input:3CH
Storage:2TF card (Max256GB)
Voltage:8-36V
Temperature:Under 70°
RS282/RS485/CAN:Yes
AI Chipset Strong Algorithm
This model supports DSM (driver status monitoring) and ADAS (advanced driving assistant system ). BSD (blind spot detection) is under development. Will be a smart mini tool for your fleet management.
Supports Max 4CH Video Recording
DSM camera built-in, supports 2~3 external cameras, comprehensive monitoring with AI function.
Integrated DSM camera & DSM algorithm
Dangerous driving behaviors detection includes Fatigue(eye closed, yawning), Distraction(looking left or right for a while), Smoking, Making a call, driver abnormality, etc.
Integrated ADAS algorithm
ADAS function for optional. Once connect to ADAS camera, supports FCW (forward collision warning), HMW (headway monitoring), LDW (land departure warning), and PCW (pedestrian collision warning).
Driver Facial Recognition
Optional BSD Blind Spot Detection
Connect BSD camera for blind area detection and voice reminder: pedestrians, motorcyclist, bicyclist detection. Voice reminder inside and outside with a light flashing speaker. (This function is under development. Contact salesperson for confirmation~)
Optional Driver Physiological State Detection
Optional to integrate the radar which detects and analyses driver's heart beat and breathe. The most effective way to monitor driver state with video algorithm DSM.
4G + GPS + G-sensor + ADAS + DSM + Speaker + MIC
Super mini size, easy installation and short wiring design to save time and labor cost.
Dual-SD card recording, Seamless loop recording
Dual SD card storage, max 512GB each,. Support hot swap.
Optional WIFI, for App checking and configuration. Convenient for device operation and maintenance.
꼬리표:
자동차 디지털 비디오 레코더
,
미니 자동차 디지털 레코더
,
4 채널 디지털 비디오 레코더
,
3G GPS WIFI Digital Video Recorder
,
Mobile DVR System for cars
,
Mobile DVR System manufacturers
,
4 Channels SD card Mobile DVR
,
4 camera mobile dvr system
,
In-Car DVR and Vehicle DVRs
,
mobile dvr systems china
,
China mobile dvr
,
Mini Car Camera
,
Mini Rear-View Camera
,
Vehicle Rear View Camera
,
Bus/Truck/Car Camera
,
3G 모바일 DVR
,
GPS 기능을 가진 모바일 DVR
(주) 리 mor 기술 개발
텔레비전:+86-18126263832
담당자에게 문의하십시오:웨 엔
PDF 쇼:PDF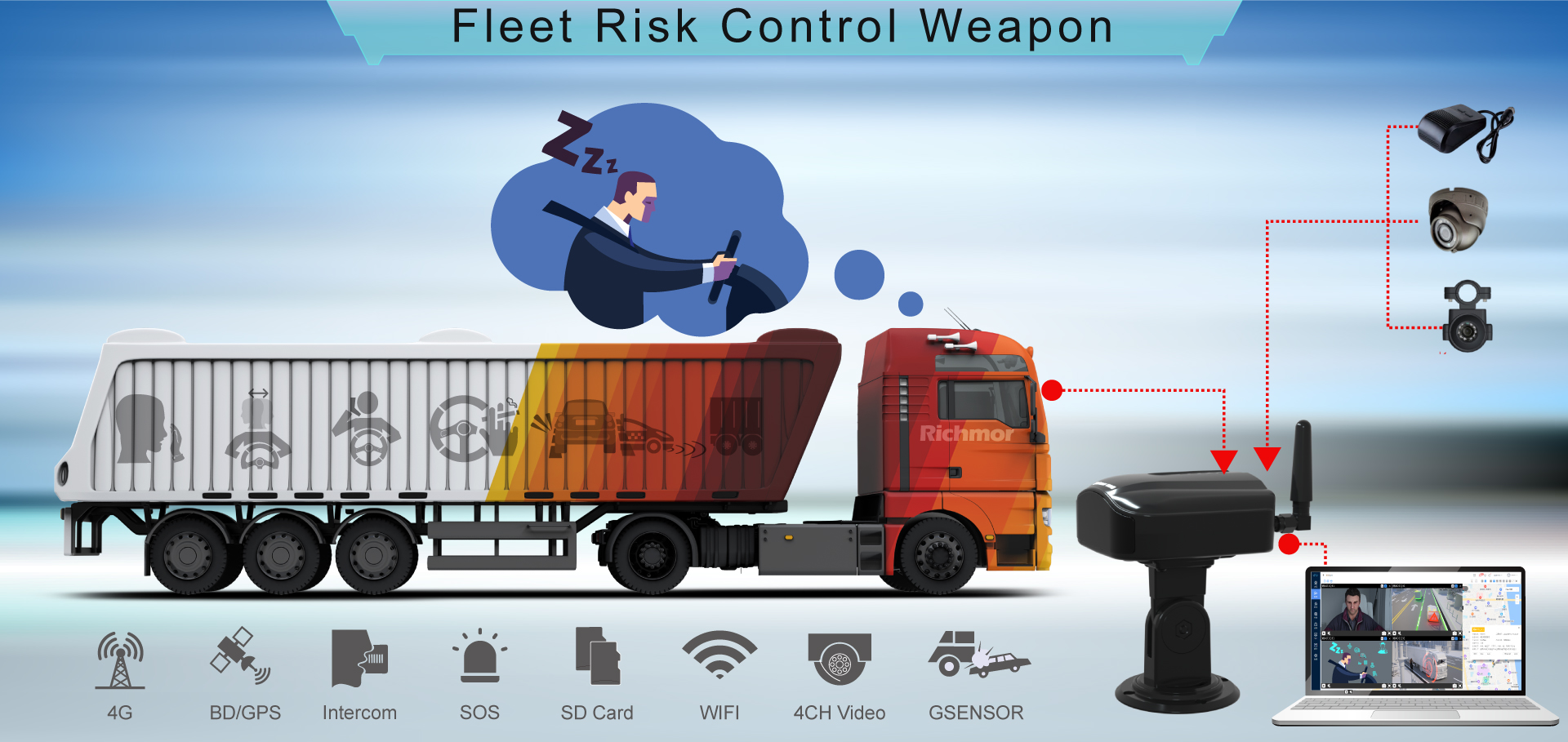 다른 제품들